Scroll down to find information about Manufacturers of Pitless Adapters, Well Caps and Well Seals.
♦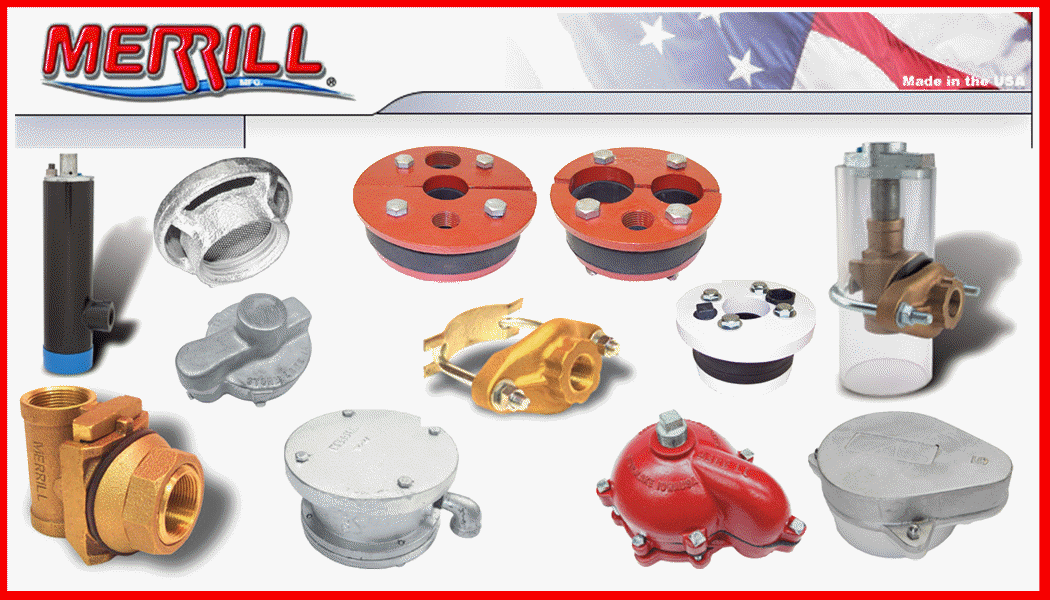 MERRILL MANUFACTURING
315 Flindt Drive; P.O. Box 392
Storm Lake, IA 50588-0392
Toll Free: 800-831-6962 (U.S.A) or 800-888-7059 (Canada)
Phone: 712-732-2760
Fax: 712-732-4401 or 800-ANYFLOW
Website: www.MerrillMfg.com
Email: Larry@MerrillMfg.com
Since 1949, Merrill Manufacturing has strived to be the best supplier in the water well industry. Merrill manufactures and sells a wide variety of pitless adapter kits and units (4" - 10"), well seals (4" - 12") and well caps (4" - 10"). We presently hold 21 patents for products serving the water well industry and are constantly working on innovative products to meet the needs of this industry.
♦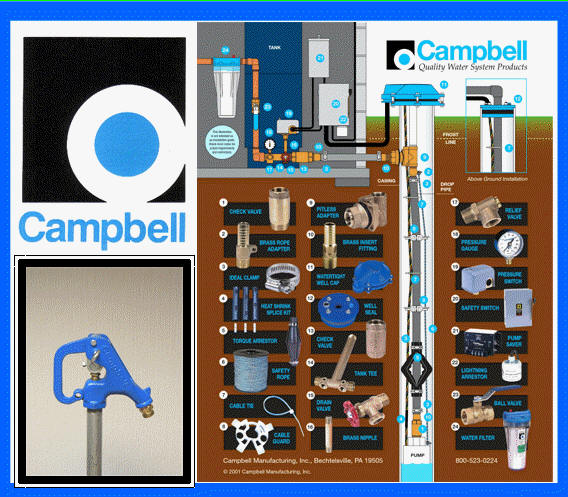 Campbell Manufacturing
127 E. Spring St.
P.O. Box 207
Bechtelsville, PA 19505-0207
Fax: 610-369-3580
Phone: 800-523-0224
Website: www.CampbellMfg.com
Email: sales@CampbellMfg.com
Campbell Manufacturing, the preferred choice for water systems products, has a full line of pitless adapters utilizing the highest-quality red-brass castings and precision machining for years of dependable service. We also offer custom-imprinting on our large variety of well caps and offer both cast-iron and ABS well seals. Please visit our website to see what we have to offer.
♦
---