Scroll down to find information about Mud Pumps and other Mud Drilling Equipment that are used for the water well industry.
♦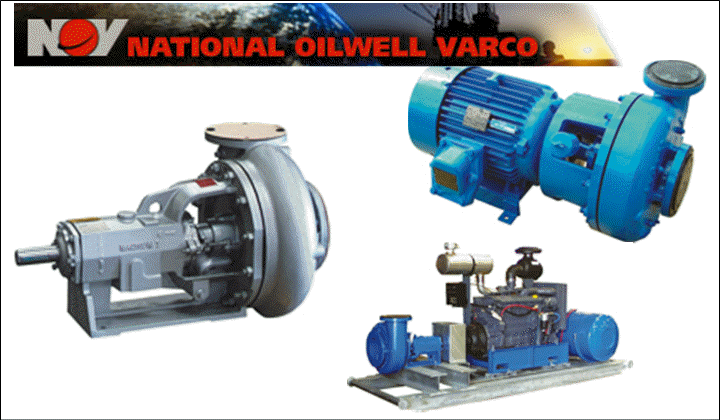 National Oilwell Varco
10000 Richmond Avenue
Houston, TX 77042
Find out more information on
and
mud pumps utilized in the water well industry.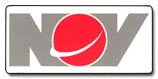 Fax: 1-281-517-0340
Phone: 1-800-800-4110
Website: www.NOV.com
Email: CorporateMarketing@NOV.com
For more than 140 years, National Oilwell Varco has been serving the well drilling industry. Since it's inception in the 1970's, our Magnum® Centrifugal Pumps have been the solution for providing a low-cost, reliable and heavy-duty pump for pumping mud slurry. Our concentric casing design, coupled with wide-vain impellers, provides reduced wear and longer pump life as compared to conventional volute pumps. National Oilwell Varco offers both bare pumps and customized packaging. Years of experience in unitization design and assembly allow quick response to customer needs. Magnum pumps can be unitized with electric motors, diesel engines and hydraulic motors in a horizontal, vertical or close coupled configuration. National Oilwell Varco employs experienced personnel to assist customers with sizing and installation procedures.
♦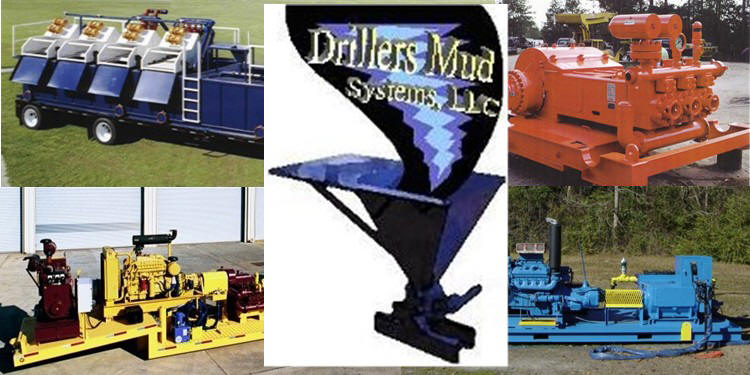 Drillers Mud Systems, LLC
P.O. Box 80192
Lafayette, LA 70598
Fax: 337-988-3411
Phone: 337-288-4809
Website: www.DrillersMudSystemsLLC.com
Email: WileyTBrice@aol.com
Drillers Mud Systems, LLC offers a variety of mud pumps, mud mixing / recycling systems, spare parts and tooling designed to fit your needs. We can be your first line supplier for all of your drilling needs. We can also fill your needs for drilling rig packages and equipment. From 500 horsepower to 3000 horsepower, from complete packages to components, contact us with your requirements. We are your Mud Mixing and Mud Recycling Equipment Leader. See our website for more details.
♦
---