Scroll down to find information about Locating Water on a property.
♦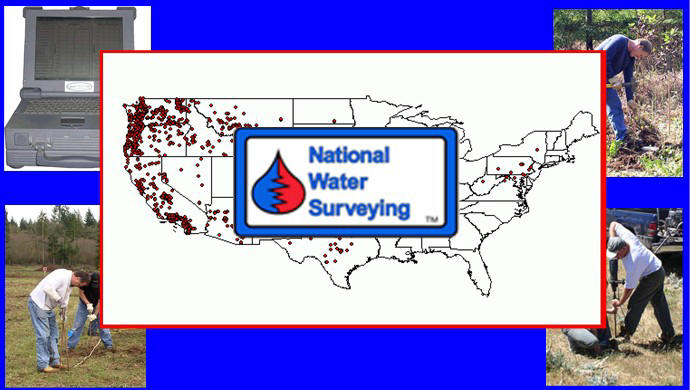 National Water Surveying
P.O. Box 1307
Centralia, WA 98531
Toll-Free: 1-866-740-6446
Phone: 1-360-748-3113
Email: Christine@FindWellWater.com
Website: www.FindWellWater.com
For an animation of how our process works, click:

National Water Surveying utilizes a seismic source to send sound waves into the earth and then uses specialized electronic equipment to measure the electrical signal that is returned. Using this information, we are able to determine depth, yield and quality (in regards to salinity). Because our technology sees the water (not just the aquifer - which may be dry), you are able to avoid the expense involved in drilling multiple dry or poorly producing wells. Based on a proven technology that has been in use in England since 1996 and in the USA since 2001, National Water Surveying provides an invaluable service to property owners. Call us BEFORE having your well drilled.
♦
---