Scroll down to find information about Drilling Equipment Repair and Service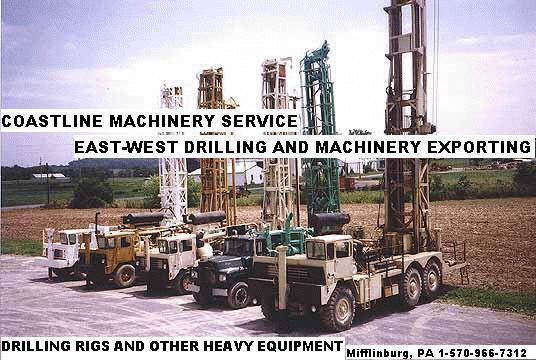 Coastline Machinery Service
A division of East-West Machinery Exporting Inc.
157 Buffalo Creek Road
Mifflinburg, PA 17844 USA
Fax: 570-966-4929
Tel: 570-966-7312
Web: www.coastlinemachinery.com
Email: DrillRigs@WellDrilling.com
Drilling rigs, air compressors, mud pumps, and other drilling accessories.
Parts, Sales, and Service
♦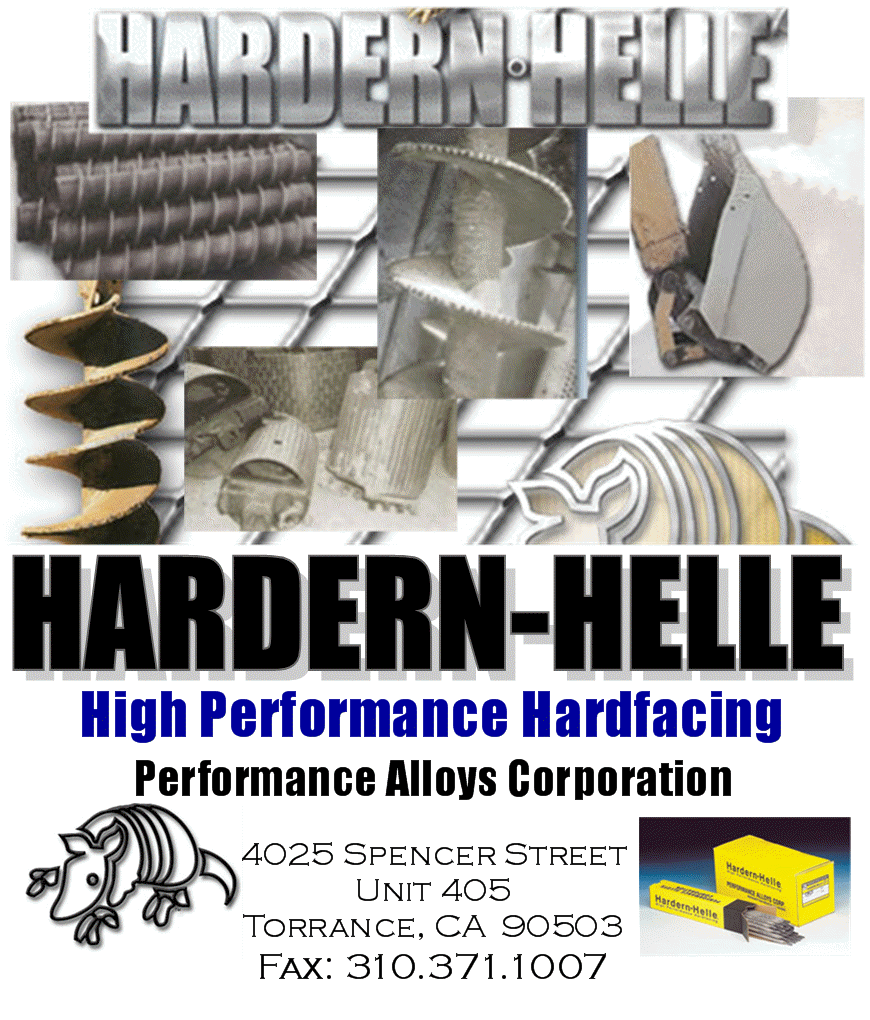 TEL: 310.371.8982
Email: HardFacing@WellDrilling.com
Premier producer of Hardfacing rods, electrodes and wire in North America. We can show your company how to reduce costs and increase life of parts that are subject to extreme wear. Extreme Abrasion applications call for a product that is Hardern-Helle.

♦

Boart Longyear
Offices in every region of the USA and throughout the world.
Contact us for information on the office closest to you.
Telephone: 801-972-6430
Fax: 801-977-3374
Full service provider of drilling equipment and supplies for the Rotary, Water Well, Construction, Environmental, Geotechnical and Coring markets.
♦
---