Scroll down to find information about Drilling Equipment Manufacturers and Suppliers
♦

Farwest Aircraft – Special Products Division
P.O. Box 1889
Milton, WA 98354
Toll Free: 1-800-438-3808
Local: (253) 927-4321
Fax: (253) 927-3478
website: http://www.farwestair.com/products/default.asp
Email: Farwest@WellDrilling.com
Tigre Tierra Casing Drivers, Packers & Other Specialty Well Drilling Supplies
♦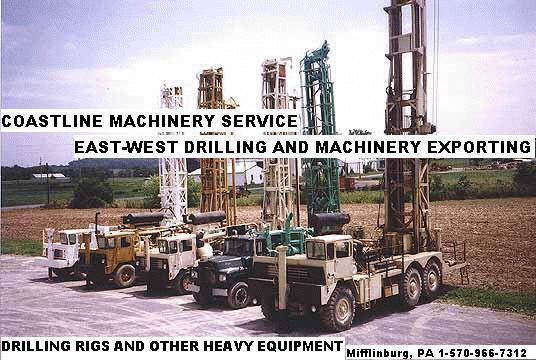 Coastline Machinery Service
A division of East-West Machinery Exporting Inc.
157 Buffalo Creek Road
Mifflinburg, PA 17844 USA
Fax: 570-966-4929
Tel: 570-966-7312
Web: www.coastlinemachinery.com
Email: DrillRigs@WellDrilling.com
Drilling rigs, air compressors, mud pumps, and other drilling accessories.
Parts, Sales, and Service
♦

Boart Longyear
Offices in every region of the USA and throughout the world.
Contact us for information on the office closest to you.
Telephone: 801-972-6430
Fax: 801-977-3374
Full service provider of drilling equipment and supplies for the Rotary, Water Well, Construction, Environmental, Geotechnical and Coring markets.
♦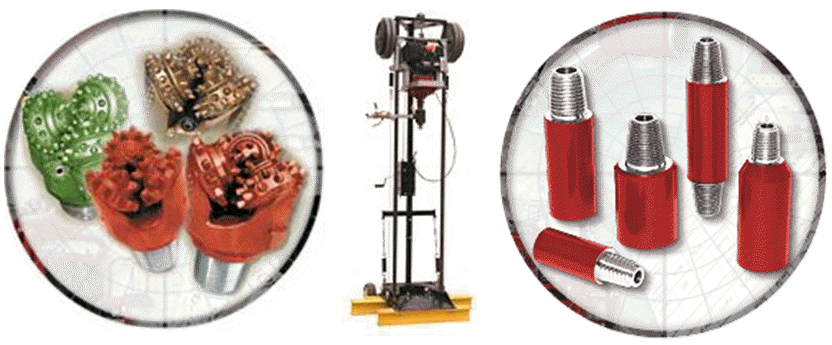 A & D Drilling Supply Corporation
The Originators of the PORTADRILLMINI ® Drill!
6401 S.W. 87th Ave. Suite 207
Miami, Florida . 33173 U. S. A.
Fax: 305-271-4990
Phone: 305-345-7068
Website: www.aandddrillingsupply.myipsites.com
Email: PortaDrillMini@alltel.net
We are the originators of the PortaDrillMini® Drilling Machine. We also supply Drill Bits, Tools, Swivels, Drill Bit Sub Adaptors, Welders, Water pumps, Solar water pumps, 12 Volt Water Pumps, Replacement Parts for Hydra-drill models and other drills on the market .
♦
---