Scroll down to find information about Consulting and Engineering Services that are available to the well drilling industry.
♦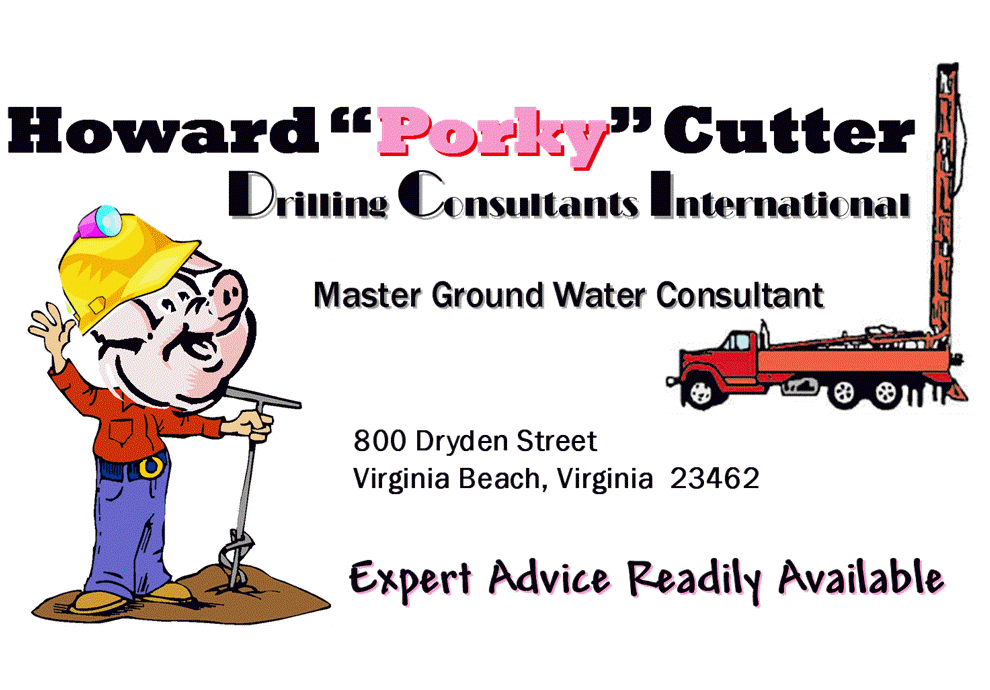 Drilling Consultants International
Training Personnel

Assisting in Purchasing Decisions

Certified Consulting for ALL ASPECTS of the Well Drilling Industry

Expert Witness services available in matters regarding well drilling services & equipment
You can Reach Howard "Porky" Cutter at:
Phone: 757/340-7203
Fax: 801-457-3527
Decades of Experience Ready to Solve Problems
♦

Manufacturer of the Well Manager & Herculan Consta-Boost System
Reid Plumbing Products, LLC
371 Rt. 31 N.
Hopewell, NJ 08525
Phone: 609-466-4347
Toll Free: 800-211-8070
Website: www.WellManager.com
Email: WellManager@WellDrilling.com
With a little engineering and a Well Manager® You can accomplish the improbable. In areas where water supply is inadequate to meet your needs - whether they are household, irrigation, multi-party, businesses such as car-washes, agricultural & even municipal water towers - our products and expertise can get you the water you need - when you need it.
♦
---